March is National Reading Month and we want your family to join us in the March RISE Reading Challenge! The goal of the RISE Reading Challenge is to help create a culture of reading with your family. Reading to your child daily will develop habits that will last a lifetime and will help them become lifelong learners! Complete the reading activities throughout the month with your family. At the end of the month, scan the QR Code and tell us about your family's experience!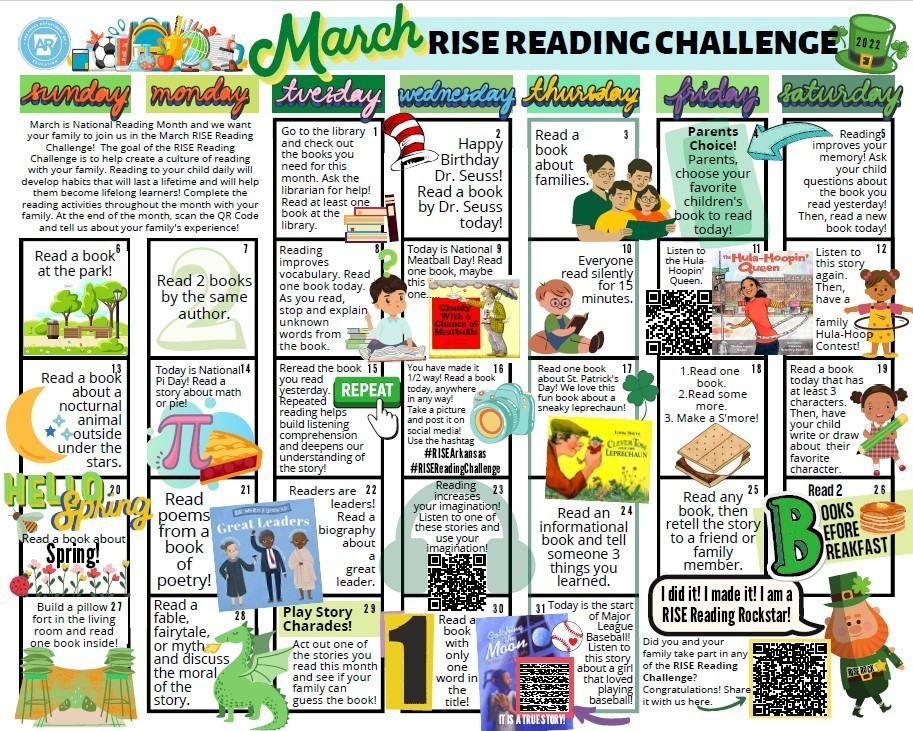 Due to low participation, the Small Bites Pediatric Dentistry dental screenings and treatments that is scheduled for Friday, February 25, 2022, has been cancelled. There must be at least 60 participants in order to reschedule. If you still have consent forms please send them to school. We will add them to the ones we have. Once we have at least 60 participants we will reschedule this event.
Small Bites Pediatric Dentistry will conduct dental screenings and place dental sealants and/or Fluoride treatments at Coleman Elementary School on Friday, February 25, 2022. Forms must be turned in to the school nurse by Tuesday, February 22, 2022. Contact the school office to request another dental screening form if you need another dental screening form. You can also call Nurse Sullivent, the District Nurse, at 870-550-4646 if you have any questions.
Watson Chapel School District is hosting a Covid-19 vaccination clinic, along with ADH and Express RX Pharmacy. We will be administering the Pfizer vaccine to anyone in the community, five years of age and older that needs first, second, or the booster shot. We will have the influenza vaccine also, if you need it. Free Covid-19 test kits will also be available while they last. See the image below for the schedule!
Students and Staff: Please take the following survey from the Arkansas State Senate Committee on Education about broadband internet in homes (
https://www.surveymonkey.com/r/JFSRYZH
). This is a very important tool for understanding current broadband access issues for our schools and students. If you have any questions please contact Louis McAlister, CEO, Broadband Development Group, LLC at 501-590-8206/
lou@bdg.link
.
Congrats to WCSD Choir Students! Congrats to WCSD Choir Students! Congrats to WCSD Choir Students!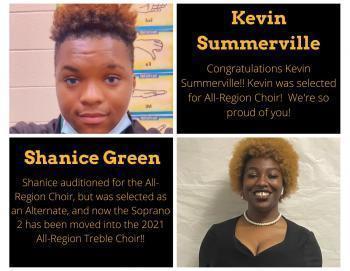 Super Smash Bros Tournament Winners Congratulations are in order to the winner of the Super Smash Bros Ultimate Tournament! Zaylin Brewer (3nd from left) and Jeremiah Cline (2nd from the left).